MA in Humanities with an Emphasis in American History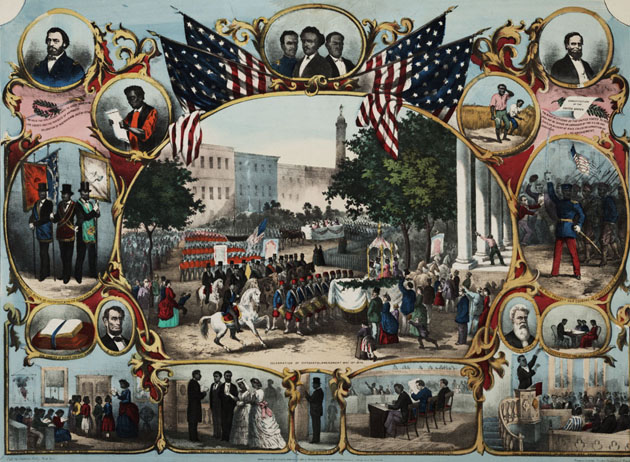 Adams State University recognizes the Gilder Lehrman Institute of American History as an ally in promoting opportunity and access for all, and particularly in supporting Adams State's historical role of providing K–12 educators with the opportunity to expand knowledge of their field. Qualified participants in the Affiliate School and other Gilder Lehrman programs are offered an opportunity to apply for admission to an affordable, high-quality master of arts degree at Adams State University.
Students who enroll in the Adams State MA in Humanities with an Emphasis in American History will be offered courses featuring guest lectures by eminent scholars associated with the Institute. Students in the program will have access to the Gilder Lehrman digital collection while they are taking courses.
Register here if you are a new student.
If you are a continuing student (a student who has already taken one or more Gilder Lehrman online courses), you will also need to complete enrollment here.
SCHOLARSHIPS FOR AFFILIATE SCHOOL TEACHERS
Student accepted into the MA in Humanities with an Emphasis in American History program at Adams State University may be eligible for financial aid. To find our more, visit the Adams State Financial Aid site.
In addition, two scholarships per course will be offered each semester by the Gilder Lehrman Institute to Gilder Lehrman Affiliate School teachers. Find out more about the Gilder Lehrman Affiliate School Program here.
---
About Adams State University
Founded in 1921, Adams State is a university offering undergraduate majors, minors, and emphases. ASU also offers master's degree programs and a doctoral program—with most of these graduate programs offered online. In recent years, Adams State has entered a new era of growth including a transformation of its campus in Alamosa, Colorado, with $65 million worth of improvements nearly complete.